Eid-ul-Adha at the Berlin Mosque
24th September 2015
Report and photographs
by Amir Aziz, Imam Berlin Mosque
With the blessings of Allah, the Eid-ul-Adha programme at the Berlin mosque was full of activities. People of many nationalities attended the prayer. The Eid Khutba was delivered in three languages: English, German and Arabic. Many Syrian refugees also attended.
The prayer and sermon were recorded by Al Jazeera TV. My brief interview was also conducted by an Al Jazeera journalist. After I explained the differences between the two sections of the Ahmadiyya Movement, the Al Jazeera team consented to make a documentary about the history of the mosque.
After the Eid prayer, lunch was arranged for all participants. Special arrangements were made for the refugees who enjoyed the programme and thanked us. The Eid programme ended with Zuhr prayer.
Photographs from Eid-ul-Adha
Inside the Mosque
Lunch in Garden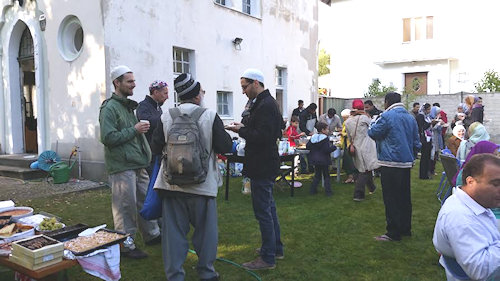 Lunch in Garden
Lunch in Garden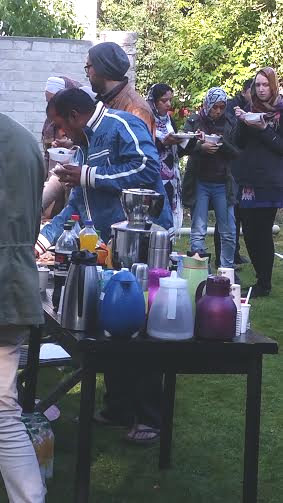 Lunch in Garden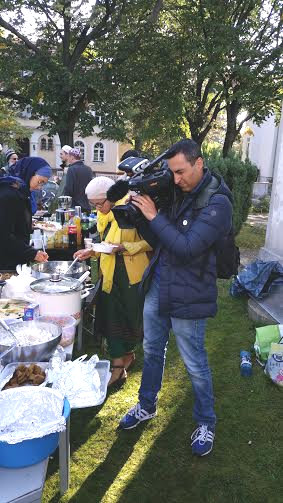 Al Jazeera film team recording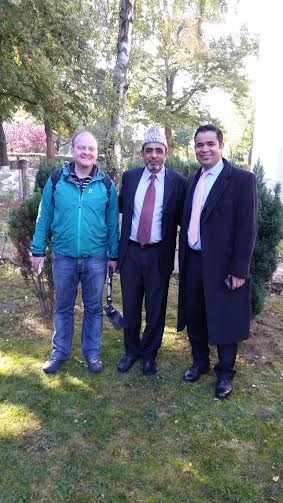 The Imam (centre) with the Al Jazeera team