Events in March 2017
Reports and photographs
by Amir Aziz, Imam Berlin Mosque
Visit of Heinrich-von-Stephan-Gemeinschaftsschule Berlin
On 7th March students of the above mentioned school visited the Mosque. They were led by the Art teacher. They enjoyed the presentation and had a long question/answer session. All students were overjoyed to visit the Mosque. German translation of the Holy Quran and the book of Berlin Mosque history was presented for the school library. Flyers were distributed to all students.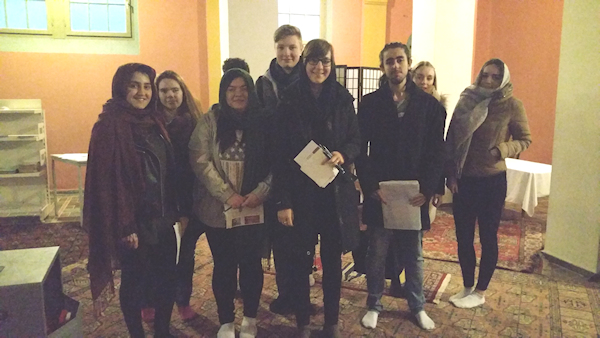 ---
Visit of OBAK Otto Bartning-Arbeitsgemeinschaft Kirchenbau
On 8th March a group of students from the above mentioned Institute visited the Mosque with their Islamic Studies teacher. After the presentation we had a good question/answer session. It was a nice group and hope in future they will have clear ideas about Islam and our Movement.
---
Visit of Integration Department
Integration Department from District Office has arranged that all those who wish to stay in Germany must have to learn the German language and participate in the Integration Course. For religious tolerance these groups are asked to visit our Mosque. This time it was a group of members of Qadiani Jamaat who visited the mosque with the in charge. The group also included a Ph.D. scholar and a couple from Dresden who specially came to visit the Mosque. After the presentation a question session was held. The Qadiani Jamaat youth as usual discussed their favorite topic and were responded to. The scholar and in-charge were presented with the German translation of Holy Quran.
---
Friday Sermon 10th March
A Jewish lady Marie Lühl specially attended the Friday Sermon. She was happy to know about Islam and AAIIL thoughts. We had a brief conversation because Friday is a busy day. She was presented with the German Translation of the Holy Quran.
---
Evangelische Matthäus-Kirchengemeinde
On 16th March students of above mentioned students visited the mosque. Presentation and question answer session lasted for one hand half hour. It was very nice group who had enthusiasm about knowledge of Islam. They were presented Holy Quran and other literature for Library. Flyers were presented to all students.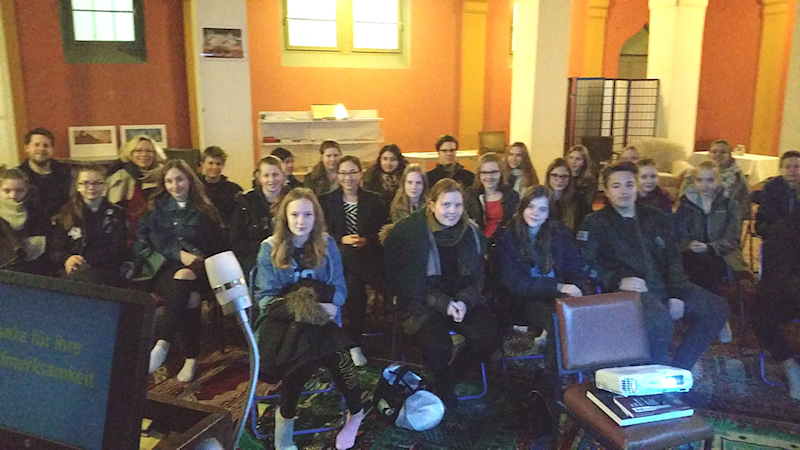 ---
Solidarity Demonstration
On 16th March all Imams and the Muslim community held a Solidarity demonstration at the place where last year a terrorist killed ten people with a truck. I was specially invited to be in the demonstration. Candles were lit and we showed our solidarity.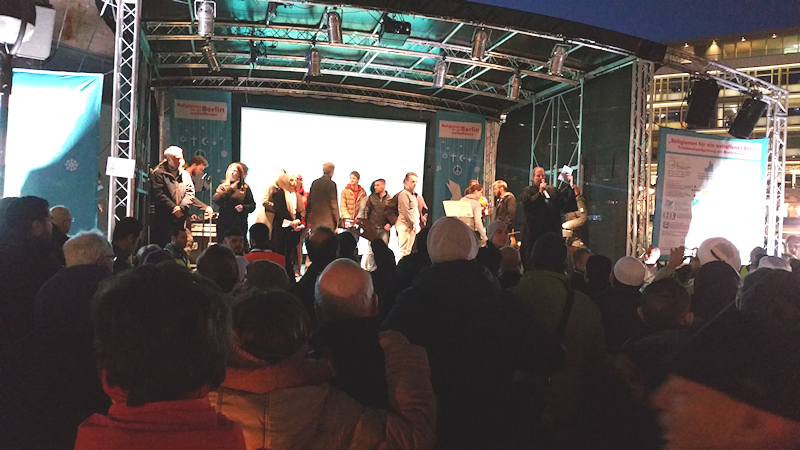 ---
Participation in Urdu Mushaira (Urdu poetry recitation)
Bazme Adab Berlin organized a Mushaira on 18th March. I was also invited to recite poems in it. I participated in the programme and it was a big opportunity to have introduction with the Pakistani community. Poets from UK, Sweden and other cities of Germany also participated in it. It was recorded by Desi Radio for broadcast. An official of Pakistan Embassy chaired the programme.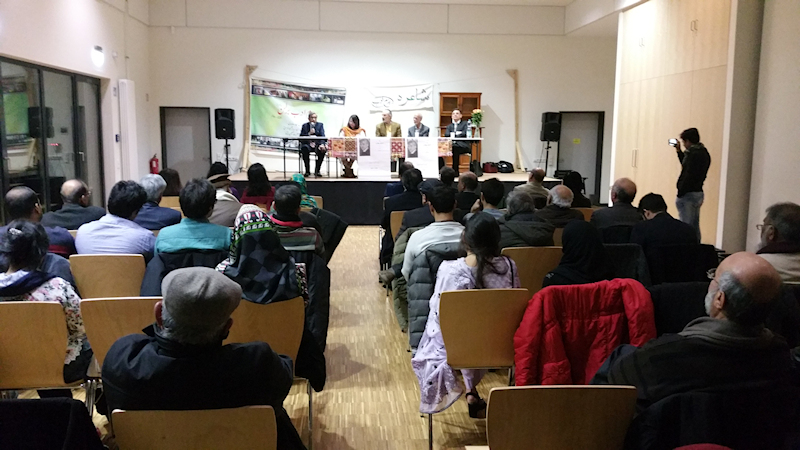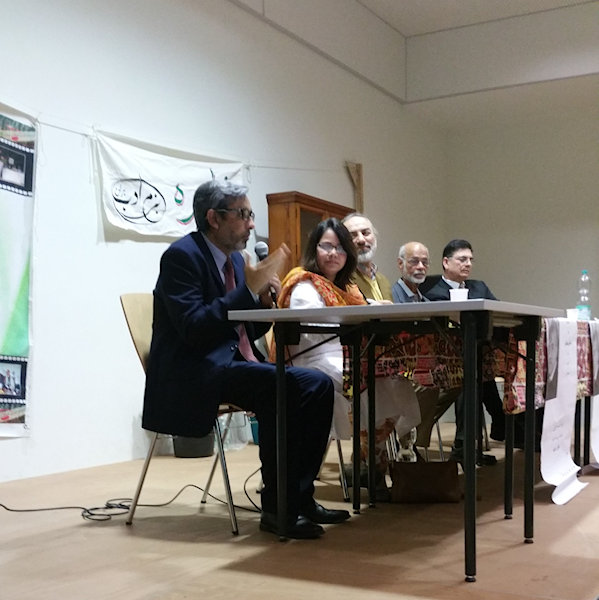 ---
Interfaith Programme by HWPL
On 23rd March HWPL held an interfaith dialogue on topic of Relationship between Religion and Peace. Representatives of Christianity, Buddhism and Islam participated in the dialogue. I represented Islam and the AAIIL point of view, which was appreciated by all.
---
Training Course and Jalsa in Holland
On 26th and 27th March a training course and Jalsa was organized by AAIIL Stitching Holland. Brother Shabir Hoeseni asked me to hold a training programme about specific topics. We designed a syllabus of certain topics. On 26th March the course was conducted in which 30 young men and women participated. Two topics "Concept of Promised Messiah and Mahdi" and "Difference between the Two Groups of the Ahmadiyya" were discussed in detail. Later a question/answer session was conducted.
On 27th March a general Jalsa was organized. I was asked to deliver a speech about distinctive features of AAIIL. It was followed by a question/answer session. All arrangements by AAIlL Stitching Holland were excellent. All credit goes to brother Shabir Hoeseni and members of AAIIL Stitching whose efforts are commendable. We hope to have more such courses in future as well. I thank AAIIL Stitching for organizing such a beneficial course.
---
Visit of Freie University Berlin Students

On 27th March students of Freie University Berlin visited the Mosque with their Ph.D. Professor. These students were also given a presentation followed by a question/answer session which lasted for more than one and a half hour. It is one of the best known universities of Germany. Their teacher said that they are much impressed by the presentation and the AAIIL. All students will later on come with their own groups as well. They stayed out of the Mosque for a long time as they were students of History and Monument Architecture. The German translation of the Holy Quran and History of the Mosque by Syed Nasir Ahmad sahib was presented for the University Library. All students were presented with flyers about mosque.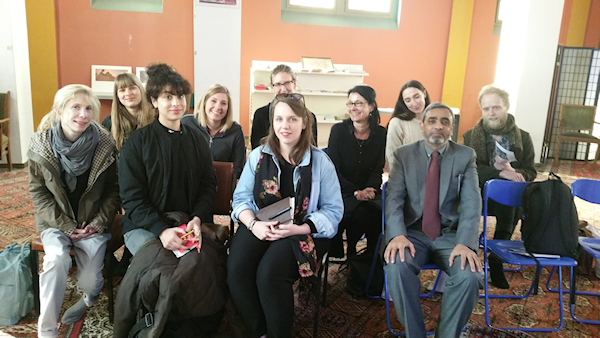 ---
I keep a record of the literature being distributed on a monthly basis. You can see how much is being distributed and hope it will bear fruit one day.

I would like to thank all brothers and sisters of Jamaat whose prayers and assistance made it possible . We should keep in mind that the message is passed on to young people who will be future of this coming world. All credits goes to Hazrat Ameer and members of AAIIL whose prayers and guidance are always there.